The Union Pacific was basically here first in the early 1900s.
From 1994-1996 I also was a crew hauler for Union Pacific crews and at times Amtrak crews. The company was called Renzenberger. It was an adventurous job.
One of my favorite shots. One of a kind!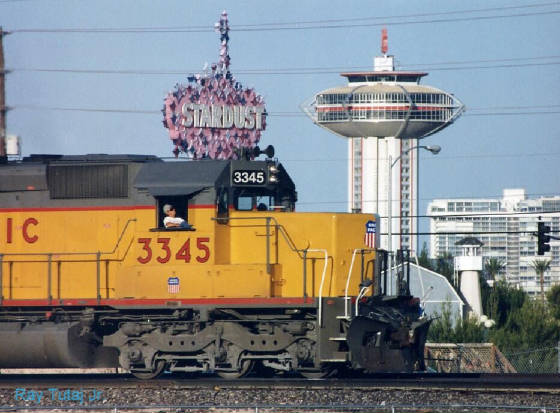 Everything had to be right for this shot.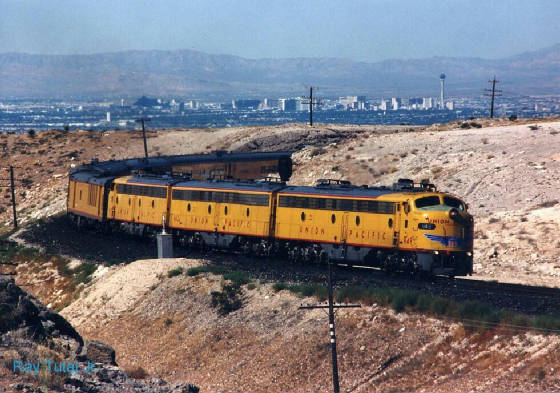 Morning Light, Clear Sky, No city smog this day!
I hunted this spot down.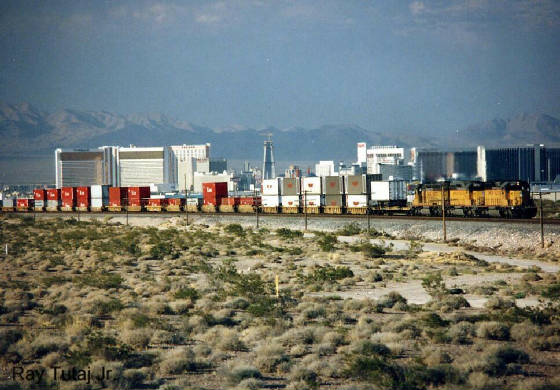 Now this desert is all built up.
Near Downtown Main st. and Fremont
Train on the old Boulder branch.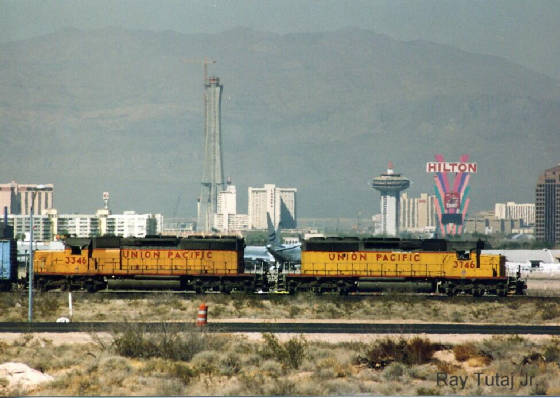 This line went directly to Hoover Damn in 1935

Enter supporting content here